Better together products and solutions
Enterprise proven products and solutions – sized right for SMBs
Better together data backup solutions
HPE Small Business Solutions for File and Backup help you achieve important business outcomes. Keep the business running with a central location for files, automated data backup, virus protection and optional HPE Secure Encryption. Increase productivity by making files, email and collaboration tools accessible from any device, making it easier for employees to share and collaborate.
Simplicity that boosts productivity
Pre-configured HPE ProLiant ML and DL servers and software are easy to deploy. HPE Integrated Lights out (iLO) server management software enables local and remote monitoring and management. And HPE SMB Setup Software, part of intelligent provisioning, provides a simple, guided process for installation that takes less time and reduces the chance of errors.
Security that helps you sleep at night
Protect against attacks and quickly recover from downtime with built-in security features from HPE ProLiant Gen10, the world's most secure industry-standard servers. Running Windows Server on HPE ProLiant reduces security risks and disruptions. Add peace of mind with backup and archiving storage options and protect data at rest with HPE Secure Encryption.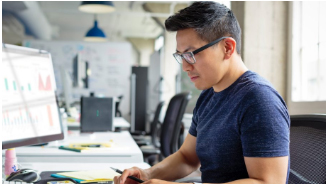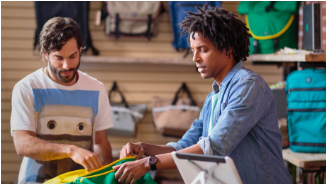 Efficiency and affordablilty that puts an end to overspend
Low-cost HPE Small Business Solutions make IT more accessible and easier to consume. And HPE Subscription offers a worry-free, flexible option that packages best-in-class hardware, software, accessories and services into a predictable monthly payment.
Where should you keep sensitive data?
Cloud only
Convenient, but subject to service disruptions and unknown security practices.
Cloud + on-premises
Archiving and disaster recovery options securely store and back up applications, files and data for business continuity and disaster recovery. Productivity improves with easy sharing and organising of files – and no need to worry about data loss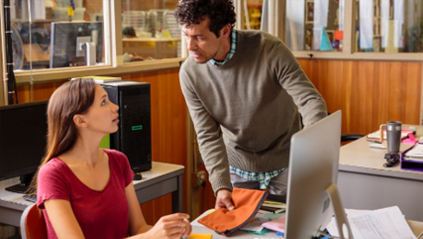 Evolving to Hybrid Cloud
Evolving to Hybrid Cloud enables off-premises backup for enhanced business continuity. Store and protect data on-site with centralised storage and security, data protection, 24x7 availability and optional archiving and disaster recovery storage.
Protect against the unknown
Keep your business running and improve employee productivity
If you're using laptops, PCs or even online cloud software to share and store critical data, you could be heading for some unexpected downtime. PCs crash. Laptops get stolen. Internet connections go down. If any one of these scenarios could put you out of business for a few hours – or a few days – it's time to consider upgrading to server computing.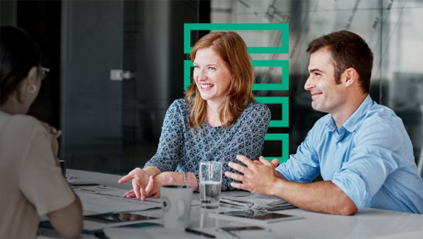 Your solution starts here
HPE ProLiant servers are powered by Intel® Xeon® processors and optimised and validated to run Microsoft® Windows Server®. Features include centralised storage and security, data protection, 24x7 availability and optional archiving and disaster recovery storage solutions.
‹
›